2021 Legislative LGBTQ Caucus Pride Honorees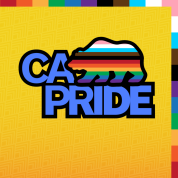 Each year, the California Legislative LGBTQ Caucus selects outstanding leaders in the state's LGBTQ+ community to honor during Pride Month. In 2021, the LGBTQ Caucus has named twelve honorees to distinguish and celebrate in their diverse areas of work. Of the twelve honorees, two posthumous honorees will be commemorated this year. The honorees will be publicly commended and recognized for their work as prominent trailblazers and distinguished role models for the LGBTQ+ community. To learn about this year's honorees and their work, read below.
Robert Gentry - (he/him)
Bio:
Robert Gentry was the first openly gay elected official in Southern California and the first openly gay Mayor in California. During his time as Mayor of Laguna Beach, Gentry authored a city ordinance prohibiting discrimination in employment, housing, and public accommodation based on sexual orientation. Gentry also authored an ordinance which registered both gay and straight domestic partnerships in the city, thus offering governmental affirmation of the relationship and extending any benefits to domestic partner registrants.
When Laguna Beach became the California city with the highest per capita incidence of HIV-AIDS, Gentry proposed an AIDS Advisory Committee of the City to advise the City Council on how to participate officially in the fight against the disease. Gentry also authored an ordinance prohibiting discrimination based on real or perceived HIV status. Additionally, Gentry served as Chair of the Orange County HIV/AIDS Planning Advisory Council and Chair of its Program Development Committee.
Gentry held the following positions as an openly gay administrator during his tenure at UCI:  Acting Dean of Students, Associate Dean of Students, Director of Development for Student Affairs, Director of Housing, Director of Student Special Services. Gentry helped establish and co-chaired the Chancellor's Advisory Committee on the Status of Lesbians and Gays, which was an advisory committee to the Chancellor of the campus that recommended policies and practices in support of the LGBTQ faculty, staff, and students. Gentry established the campus' first Center for LGBTQ Students and staffed it with professional staff that could provide support and programs for all students. Gentry worked with a small group of University system-wide faculty and staff to extend health care benefits to domestic partners on all 9 campuses of the University. As a result of system wide advocacy, and testimony before the Regents of the University, those benefits became available to LGBTQ members.
In retirement, Gentry volunteers as President of his residential building in Honolulu, and President of his neighborhood association. He served on the Board of Directors and as Past President of Waikiki Health and volunteers for the Visitor Aloha Society of Hawaii, an organization which comes to the aid of visitors in crisis. Gentry specializes in assisting visitors, and their families, who become seriously ill, or die while visiting Oahu, Hawaii.
Connor Maddocks -  (he/him)
Bio:
Connor Maddocks has been doing advocacy and civil rights work in the San Diego Transgender community for the past 17 years. He transitioned from female to male in 2003 at the age of 50, finally being able to live his truth out loud. Since coming to San Diego that same year he jumped in to actively help his community live their truth as well.
He is the lead facilitator of the San Diego TRANS Masculine Discussion group since 2005, is an active guest speaker to various organizations, businesses and colleges on Transgender issues. He has done extensive trainings on all aspects of the Transgender Community as well as workshops for the community on legal and human rights issues. He is a member of the Community Leadership Council of San Diego, Past Chair of the San Diego Day of Remembrance and planning committee member of the Day of Empowerment.  He also participated in the very first Transgender Training in San Diego for local law enforcement professionals through the US Attorney's Office. Connor has worked with many of the City of San Diego Police Departments different divisions for trainings. He is a member of the Police Chief's LGBTQ+Community Advisory Board, local boards and organizations like the VA , and he is also a 17 year volunteer with San Diego Pride. Most recently he has become a volunteer with San Diego Stonewall Citizens Patrol and a member of the City of San Diego Mayors LGBTQ Community Advisory Board.
Connor was extremely honored to be the recipient of the 2015 Harvey Milk Civil Rights Award and the Champion of Pride Award. A Special Commendation from the City of San Diego Human Rights Commission as well as the San Diego Democrats for Equality's Eleanor Roosevelt Award  for Community Service. He received the Pride 365 Volunteer of the year in 2014 and the Satin Styles Courage Award in 2005. In addition he received the inaugural Susan B Davis Civil Rights award and was inducted into the LGBT Center's Wall of Honor in 2018.
Connor is currently retired from the San Diego LGBT Community Center as the Program Coordinator for Project Trans, the LGBT Center's first Transgender program, but continues his community work wherever he is needed.  He is also the parent of 3 amazing daughters and grandparent to 8 beautiful grandkids.
Dennis Sonney - (he/him)
Bio:
Dennis Sonney is a veteran of the US Marine Corps (Desert Storm), with a background in organizational and supply-chain management, robotics & automation, data systems and technology; he proudly serves the US manufacturing industry promoting growth and advancements. Sonney is passionate about technology acceleration projects that utilize Lean Manufacturing and Six Sigma methodologies. His portfolio expands to over 1,200 US Manufacturers and 2021 marks his 19th year supporting the Department of Commerce' National Institute of Standards & Technology (NIST), Manufacturers Extension Partnership (MEP) Program & National Network, and his 15th year as a client advisor for CMTC.
Based in the Inland Empire (Southern California), Sonney works closely with the Workforce & Economic Development Departments in both Riverside and San Bernardino Counties throughout his massive territory of 52 incorporated cities.  He helps shape the dialogue around the most pressing issues our makers face today, and aligns programs and growth support opportunities to position for success. Sonney leads CMTC's Inland Empire Regional Manufacturing Assistance Team. For the last six years, Sonney served as the acting Chair for the Inland Empire Manufacturing Peer Council CEO Program.
Out of his passion to educate and inspire the next generation of makers, Sonney sits on two STEM related non-profit boards: The Science and Technology Education Partnership Foundation, and The Garner Holt Foundation. In addition, to inspire, motivate, and encourage females into manufacturing occupations, Sonney is the administrator and co-founder of the Inland Empire Women In Manufacturing group, supporting diversity & inclusion in a male-dominated industry.
Lloyd Holmes  - (he/him)
Bio:
Dr. Lloyd Holmes, president of De Anza College since July 2020, is an administrator with more than 25 years of experience in higher education and a track record of removing barriers to student success and retention.
Throughout his career, Dr. Holmes has worked to foster student success by developing leadership programs, volunteer opportunities and strong partnerships both on and off campus.
During his time at Monroe Community College, part of the State University of New York (SUNY) system, Dr. Holmes was a statewide coach for the systemwide guided pathways project. He also served on the SUNY Food Insecurity Task Force, which sought to address food insecurity issues within SUNY. Additionally, he was Monroe Community College's representative to the League for Innovation in the Community College.
Dr. Holmes's community activities include service on the Foodlink Board of Directors, the director's advisory committee for the Memorial Art Gallery, the Geva Theatre Board of Directors, and the Growing Downtown Rochester Committee.
Earlier in his career, while serving as administrator at colleges in Massachusetts, South Carolina, and Mississippi, Dr. Holmes was chair of the Northeast Mississippi Red Cross Board, a member of the Board of Directors for Habitat for Humanity in Myrtle Beach, South Carolina, and a member of other agencies in various states.
While at North Shore Community College, he served as a team member for the Massachusetts Community College Consortium for the National Coalition Building Institute.
Dr. Holmes was selected to participate in the 2018 League for Innovation's Executive Leadership Institute and was selected as a member of the Aspen Institute's 2020-2021 Rising President's Fellowship cohort.
Drew Lloyd - (he/him/his)
Bio:
A constant connector of people, Drew is a successful national high-tech trial science and legal communications consultant who has pioneered bringing media and  technology into the courtroom in more than 75 jury trials. He began his career in  broadcasting in Salt Lake City as an on-air talent, followed by success in sales and  station management. Moving to Silicon Valley in the early '90s, he held several senior  and executive positions at high-tech companies, cofounded two litigation consulting  firms since 2002, and in 2018 founded his current firm, the Verdict Group. Drew's  nonprofit work has included service on the volunteer board of San Jose's Billy  DeFrank Center in the mid-'90s and joining the board of BAYMEC, the oldest  nonpartisan LGBTQ+ Political Action Committee in California, in 2017. Today he  serves as its board president. His storied career also included owning Rainbow  Wireless, a small business catering to the LGBT community in the Castro District of  San Francisco. Leveraging the diverse skills gained over a long and successful career,  Drew brings a unique viewpoint to his advocacy work and all of life's adventures. He  and his husband of almost 15 years, Frank, reside in the Rose Garden area of San  Jose. They have three amazing dogs and are big fans of the San Jose Sharks and  Golden State Warriors. 
Gary McCoy - (he/him)
Bio:
Gary McCoy works as Director of Public Affairs for HealthRIGHT 360, a non-profit provider of substance use disorder treatment, mental health services, and primary care to over 45,000 Californians annually. Gary is also Co-President of Alice B. Toklas LGBTQ Democratic Club, the country's oldest registered LGBTQ Democratic club, is a sitting member of the California Homeless Coordinating and Financing Council, and serves as a political consultant for Congresswoman Nancy Pelosi.
Gary experienced homelessness as a young adult, having lived on the streets of San Francisco throughout his twenties with experience in the criminal justice system. Since getting back on his feet over a decade ago, Gary has been heavily involved in advocating for policies and spearheading public health responses that directly relate to people experiencing homelessness, people living with HIV/AIDS, people formerly incarcerated, people in recovery from substance use disorder, and life-saving harm-reduction approaches for people who use drugs.
Previously, Gary has worked in the District Office of House Speaker Nancy Pelosi as a Senior Congressional Aide, as a Policy & Community Affairs Manager at the San Francisco Recreation and Parks Department, and as a Legislative Aide to three Members of the San Francisco Board of Supervisors. Gary McCoy's previous long-time community commitments include serving on the boards of the Pink Triangle Park & Memorial in San Francisco's Castro District, the Castro Country Club, a sober gathering space for queers and allies in recovery from substance use disorder, the San Francisco Shelter Monitoring Committee, and the San Francisco Human Rights Commission's LGBT Advisory Committee.
Gary McCoy lives in the Twin Peaks neighborhood of San Francisco with his husband Kory Powell-McCoy, and their energetic terrier, Xander.
Kim Tran - (she/her)
Bio:
Kim Tran works at the intersection of social protest, race and gender. She uses a grassroots organizing and transformative justice approach in her anti-oppression consulting with nonprofit, philanthropic and social impact spaces. Kim holds a PhD in Ethnic Studies from UC Berkeley. Her academic research centers Asian American solidarity with the Black Lives Matter movement. Her work has been featured in Vice, Teen Vogue, and NPR.  She is currently working on a book manuscript about contemporary social protest tentatively titled: The End of Allyship: A New Era of Solidarity.
Lange Luntao - (he/him)
Bio:
Lange Luntao is the Director of External Relations for the Education Trust-West. Lange has served as the President of the Stockton Unified School District Board of Trustees, the Founding Executive Director of the Reinvent Stockton Foundation, and a high school ethnic studies teacher. Lange has a Masters in Education from Stanford University, a Bachelors in Sociology from Harvard University, was a Fulbright Fellow to Malaysia, and is an alumnus of Education Pioneers. In 2016, he was the first openly gay man elected to public office in his hometown of Stockton, following in the footsteps of Senator (and one of his role models) Dr. Susan Talamantes Eggman. When Lange isn't working to reverse the brain drain from the Central Valley, he's usually cooking or running with his partner Jason.
 
Luis Alfaro - (he/him)
Bio:
Luis Alfaro is a celebrated queer Chicano author, poet, performer, and professor who has spent more than two decades in the Los Angeles poetry and performance art communities after growing up in the Pico/Union district of downtown Los Angeles.
He is best known for his work in poetry, theatre, short fiction, performance, and journalism, and in 1997 he became  a recipient of the prestigious John D. and Catherine T. MacArthur Foundation fellowship, popularly known as the "Genius Grant," which is awarded to people who have demonstrated expertise and exceptional creativity in their respective fields.
Alfaro's first book, The Greek Trilogy of Luis Alfaro, was released this past year by the British press Methuen, and the work received the prestigious London Hellenic Prize for 2021.
Alfaro is also a recipient of the PEN America/Laura Pels International Foundation Theater Award for a Master Dramatist, a Doris Duke Foundation/United States Artist Fellowship, and the Ford Foundation's Art of Change Fellowship, among other awards.
In addition to touring the Americas, Alfaro spent six seasons as the inaugural Playwright-in-Residence at the Oregon Shakespeare Festival (2013-2019); he was a member of the Playwright's Ensemble at Chicago's Victory Gardens Theatre (2013-2020); and a resident artist at the Center Theatre Group/Mark Taper Forum at the Music Center in downtown Los Angeles (1995-2005). He also has been associated with the Ojai Playwrights Conference since 2002.
His plays and performances include Electricidad, Oedipus El Rey, Mojada, Delano and Body of Faith. Alfaro is a tenured Associate Professor at the University of Southern California (USC) in the School of Dramatic Arts.
Roberta Achtenberg - (she/her)
Bio:
Roberta Achtenberg has more than 30 years of senior- level leadership experience in business,
government, and law, and currently serves on private-sector and public-sector boards and as a
corporate advisor in public policy.
 
Achtenberg is a former Commissioner of the United States Commission on Civil Rights, appointed by President Barack Obama in 2011.  She served for 15 years as a Trustee of the California State University System and for two years as its Chair.  She is the Vice Chair of the Board of Directors of the Bank of San Francisco.  She also spent five years as a Director of the Federal Home Loan Bank of San Francisco where she chaired the Affordable Housing Committee.
 
Achtenberg served in the Clinton Administration—first as Assistant Secretary for Fair Housing
and Equal Opportunity and later as Senior Advisor to the Secretary of the U.S. Department of
Housing and Urban Development (HUD). She co-led the HUD Agency Review Team for
the Obama/Biden Transition. She is also a former elected member of the San Francisco County Board of Supervisors.
 
Trained as a lawyer, Achtenberg served as a Teaching Fellow at the Stanford Law School, Dean
of New College of California School of Law, Staff Attorney of the Lesbian Rights Project of
Equal Rights Advocates, Inc., and founded the National Center for Lesbian Rights.
 
Achtenberg has a B.A. from the University of California at Berkeley, and a J.D. from the University of Utah College of Law.
Achtenberg's 1993 appointment as Fair Housing Assistant Secretary made her the first openly LGBTQ person to be nominated by a President and confirmed by the Senate in US history.
George Murphy - (he/him) - POSTHUMOUS HONOREE
Bio:
George Murphy was born February 29, 1940, and he famously celebrated his birthday every 4 years on that date with a big party at Crystal Pier. He was retired from Grossmont College as an academic counselor mostly to international students, and loved to travel and stay active.
Not only did George have a glorious history with Metropolitan Community Church San Diego, he was an icon in the local LGBT community. He is recognized as a founding member of The Center and is celebrated on their Wall of Honor. He was also very engaged in his Ocean Beach  community. 
George was a fixture at Metropolitan Community Church almost from its beginning in 1970. He became an active member November 1, 1971. In addition to serving as a deacon in the past, George was a Sunday scripture reader, communion server, member of our Care Team and AIDS Support Group, and a faithful part of our Celebration Choir. For his long, caring outreach, he was honored with the title Deacon Emeritus. George Murphy passed away at his home of natural causes on November 14, 2020.
Larry Baza - (he/him) - POSTHUMOUS HONOREE
Bio:
LARRY BAZA, (In His Own Words), Civil Rights & Arts Activist
I am a native San Diegan whose Mexican American and Chamorro (Guamanian) roots are deeply embedded in the Latino and mixed-race communities of Barrio Logan and Shelltown.
Growing up in San Diego during the 1950s and '60s, like all children of color, he was constantly reminded by the world outside of his family and neighborhood that he wasn't white and not part of the mainstream of San Diego or America. Nevertheless, his loving family instilled in him a strong work ethic to achieve independence for himself and others like him.
As a high school student Dr. Martin Luther King and the African American fight for Civil Rights was the catalyst that ignited the fire in me to be part of the struggle for equality for all Americans.  Cesar Chavez, someone of my own maternal heritage, in my own State of California would then further inspire and motivate me as did Dr. King.  That both these men advocated for non-violent protest as taught by Gandhi brought a spiritual perspective to my political development. The African American and Chicano civil rights movements would forever influence my work to be an equal participant in civic life and to work for the fulfillment of the rights guaranteed to all citizens by the United State Constitution. 
 
From the early days of the United Farm Workers strikes to the Grape Boycott I participated, as I could as a student, from collecting non-perishable foods for the farm workers families to collecting donations for the work of Luis Valdez's Teatro Campesino, and support for the establishment of Chicano Park in Barrio Logan.
 
In the early 1970s I came out of the closet and began to look at the growing so-called Gay Liberation Movement.  I found that this movement was not as welcoming as I expected it to be, and that it was very clearly controlled by upper middle class white Gay men.  I would not be deterred from participation because I was prepared for this civil rights struggle and had learned from my experience in civil rights as a man of color.  These experiences, which boiled down to the color of my skin, did not provide me with the privileges that "straight-acting," white Gay men enjoyed all their lives.  I believe that while some things have changed in the LGBT community there is much to be learned from the people of color in the LGBT communities from people like us.
I have served on the Bienestar, San Diego Advisory Committee. I continue to serve on the Latino Services Advisory Council of the San Diego LGBT Center. I served as Executive Director of the Centro Cultural de La Raza of San Diego for more than nine years. 
 
My 36 years as an openly Gay professional arts administrator and advocate has been driven by the "belief that the arts are key to the development of healthy and educated individuals, they contribute to building safe communities, and that access to the arts for all people, regardless of race and economic status, is vitally important to a civilized society.
 
My work in the arts has included directorships of local non-profit arts organizations. I have served as a grant panelist/site visitor, and consultant for local, state and national arts agencies such as: The National Endowment for the Arts, The California Arts Council, The Arizona Arts Commission, The City of San Diego's Commission for Arts & Culture, The former San Diego Community Foundation. Board of Director service has included: California Association of Local Arts Agencies, The National Performance Network, The National Association for Latino Arts & Culture, San Diego Youth & Community Services, The Chicano Federation, San Diego Performing Arts League, Kidzarts, San Diego Foundation for Change, The Women's History Museum & Educational Center of San Diego. Together with my Life Partner Tom Noel, I founded Noel-Baza Fine Art in San Diego's Little Italy in 2007 as a commercial gallery focusing on regional artists and Latin American Art.
Larry served for eight years on the City of San Diego's Commission for Arts & Culture including 2 years as Commission Chair. He was the founding Chair of The VAPA Foundation for San Diego Schools. At the time of his death in February 2021 Larry served on the Port of San Diego's Public Art Committee, as a trustee of the Museum of US (formerly the San Diego Museum of Man), and as Chair of the California Arts Council.