Pride Honorees 2023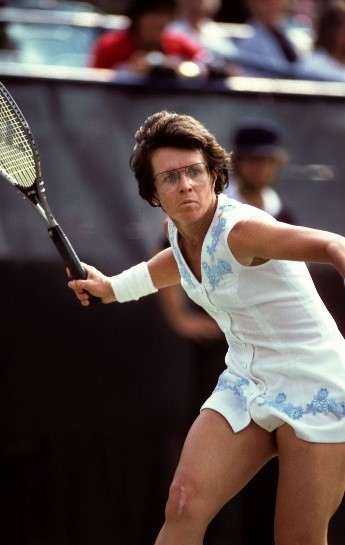 Billie Jean King
She/Her/Hers
WOMEN'S TENNIS ATHLETIC ACHIEVEMENTS
One of the greatest tennis players of all time and a Presidential Medal of Freedom recipient for her advocacy for women in sports and LGBTQ rights, Billie Jean King won 39 Grand Slam titles in her tennis career and led the fight for equal pay in tennis. Known for beating Bobby Riggs in 1973's "Battle of the Sexes," King also helped establish the Women's Tennis Association, the organization that oversees women's professional tennis. In 1990, Life magazine named King one of the "100 Most Important Americans" of the twentieth century. Since retiring from competition in 1983, she established the Billie Jean King WTT Charities Foundation in 1998 and has also served as a director of the Elton John AIDS Foundation and the National AIDS Fund.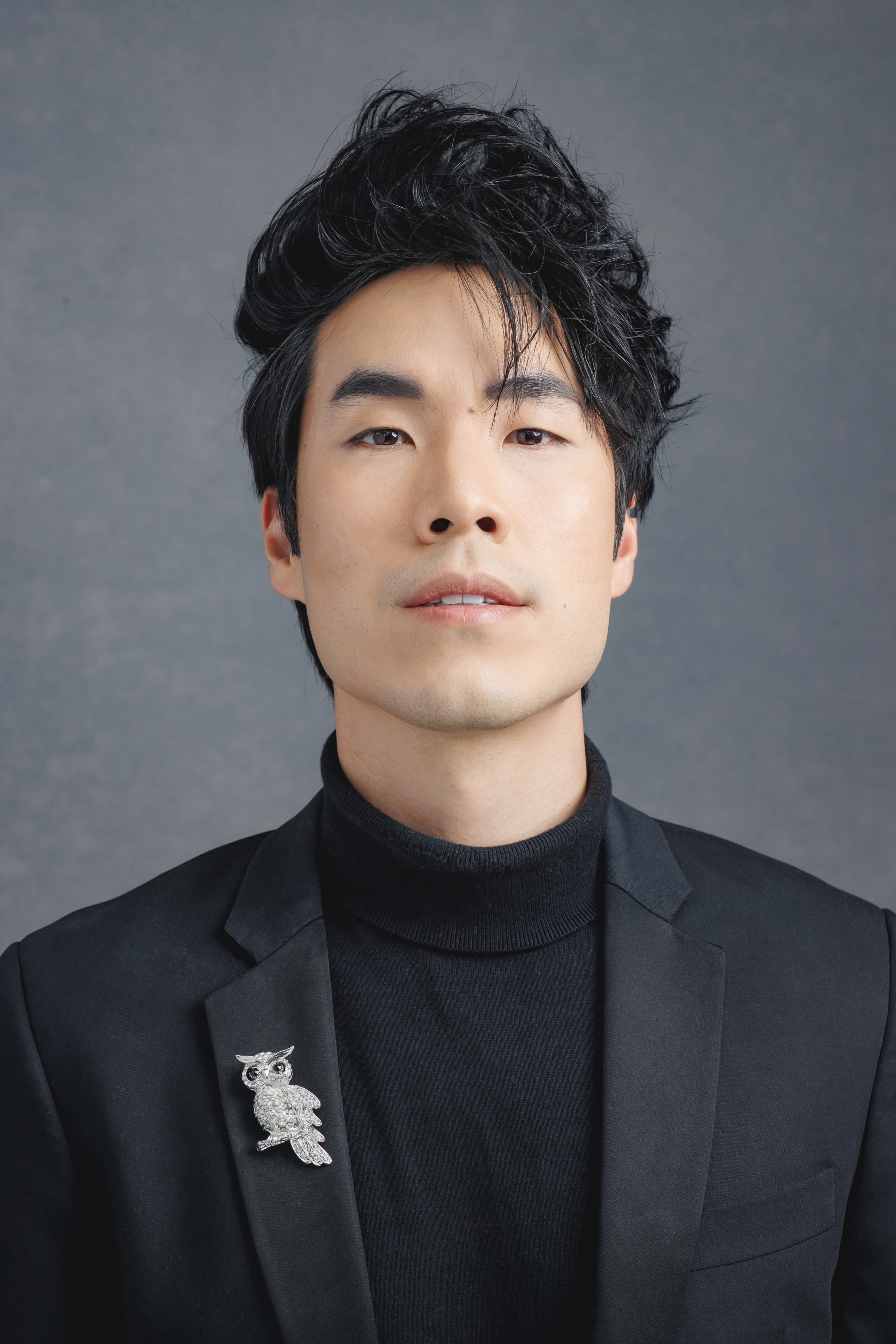 Eugene Lee Yang
He/Him/His
Filmmaker & Content Creator
Eugene is an actor, writer, director, and one of today's most recognizable queer Asian American performers. He currently has his writing and directorial debut in development with Killer Films, a YA fantasy novel duology with Macmillan titled "The Unders" and a graphic novel in development with Vault Comics, "Buckaroo!" He is also one of three leads in the upcoming AnnaPurna/Netflix animated feature "Nimona." His digital work over the past ten years as a viral video producer has been viewed billions of times and has been distinguished as one of the world's most culturally influential digital content producers.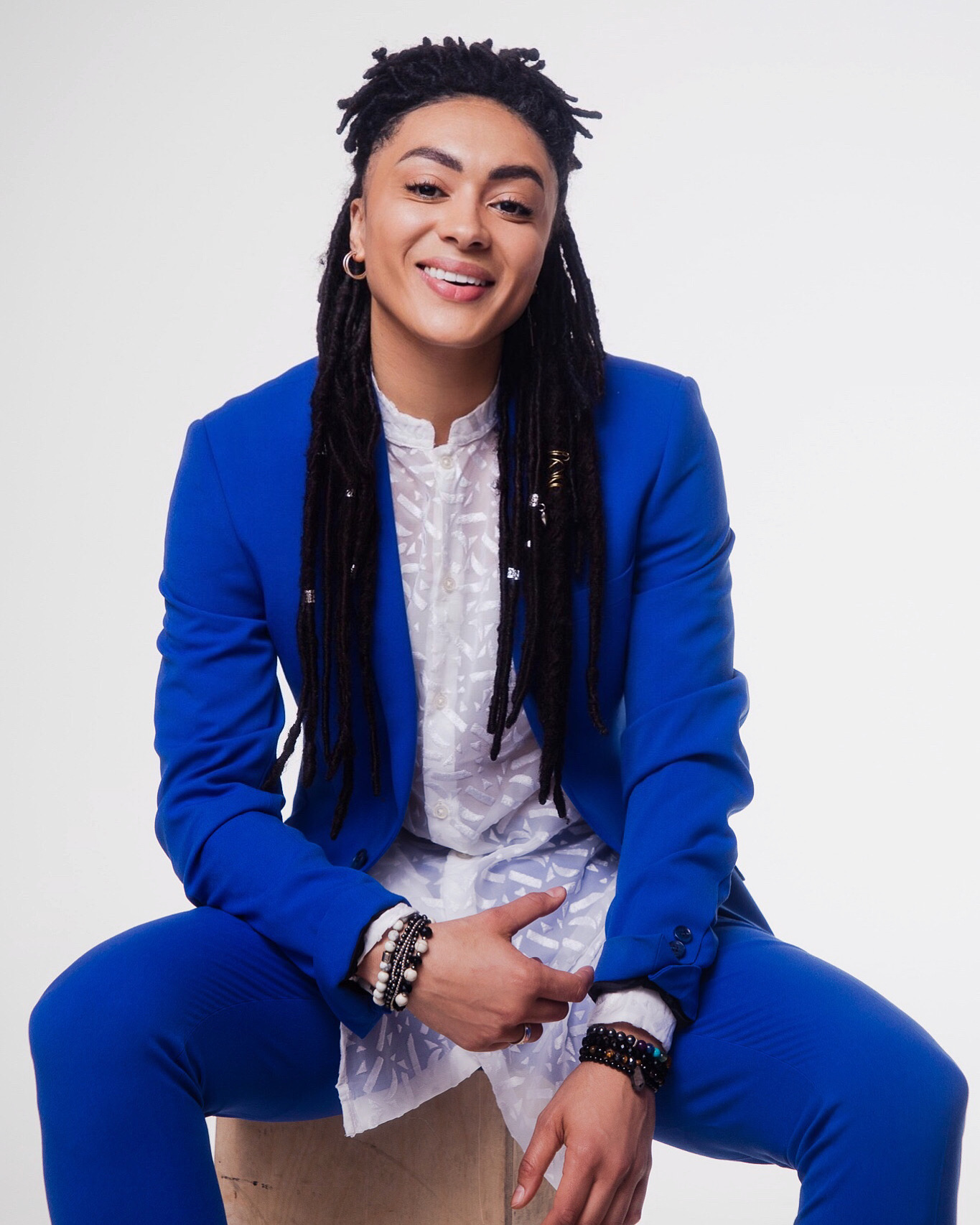 Amber Whittington
She/Her/Hers
AMBERSCLOSET
Amber is an activist, social Influencer, actress and host, whose videos range from motivational/self growth content, LGBTQ topics, fashion, politics and more. She started her channel to help others that might be struggling with their identity and to break stereotypes. She believes in changing the world by changing within. Her goal is to empower everyone through positivity, self love, and self confidence so they feel inspired to show their true authentic self to the world and to show up as the best versions of themselves.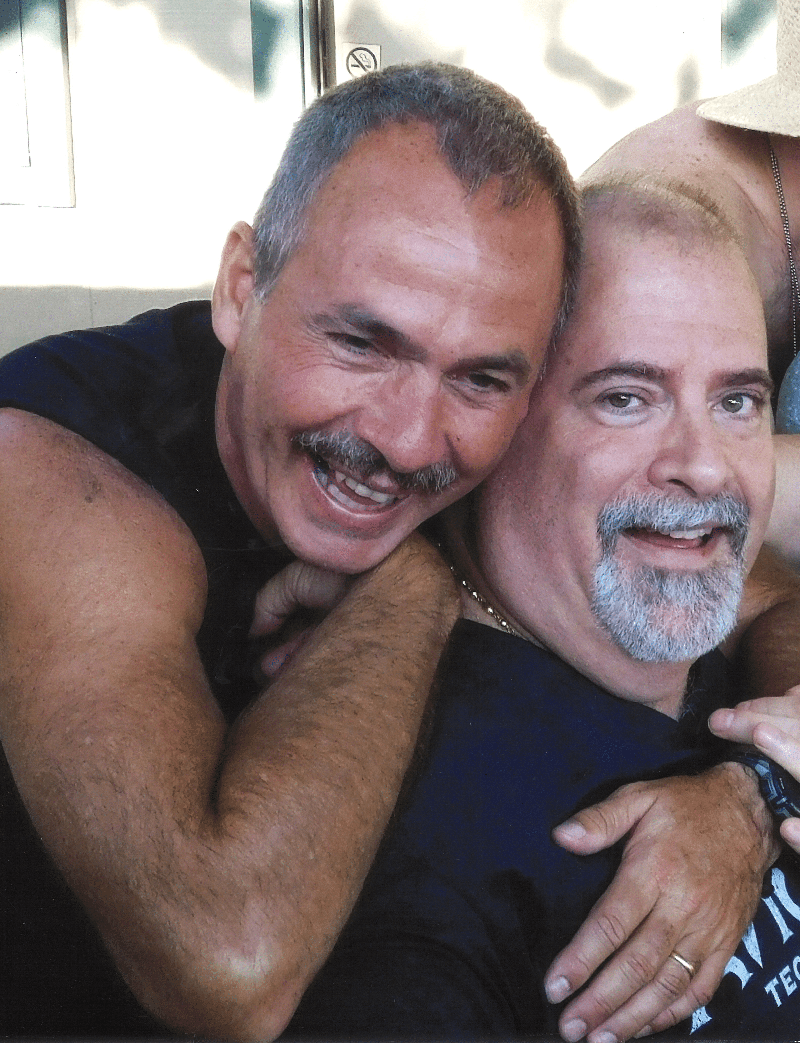 Allen & Harry Eggman
He/Him/His
LAZY BEAR Weekend
Allen Eggman was born and raised in California's Central Valley and graduated from Porterville High School. Harry Lit was born and raised in Philadelphia. In 1994, while sitting poolside with Allen at the Triple R Resort in Guerneville, Harry had an idea to do a charity event to help the local community and raise money for AIDS charities. Harry was motivated by the death of his brother in 1984 in the early days of the AIDS epidemic. Together, Allen and Harry created Lazy Bear Weekend. The fundraiser is held annually along the Russian River in Guerneville and today, this event is heralded as one of the largest charity events for bears in the United States.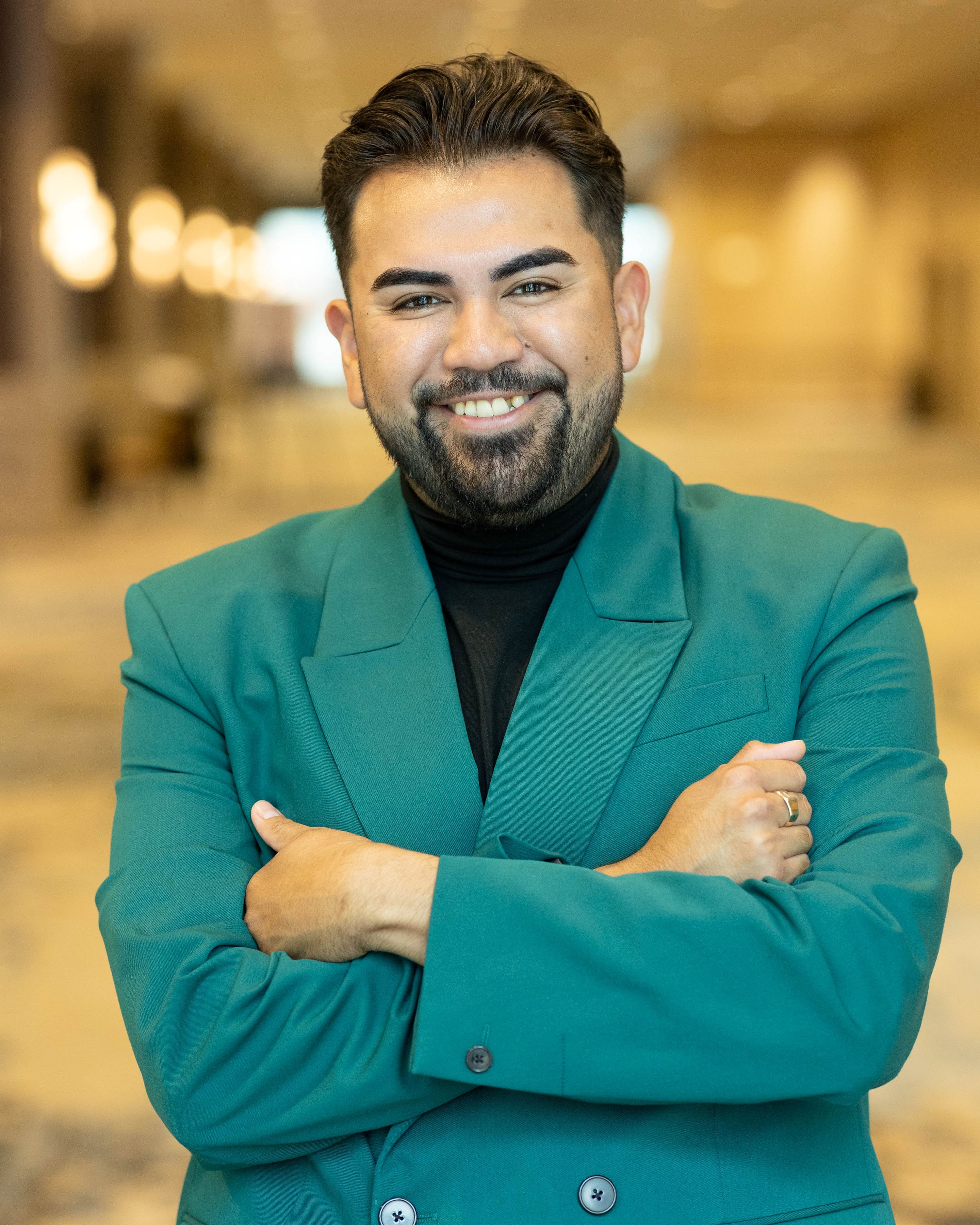 Adán Chávez
He/Him/Él
Formerly With META
Adán Chávez has over six years of rewarding experiences empowering people and bringing them into the democratic and policy-making process. At Meta, Mr. Chávez works to address key company-wide priorities such as election integrity, safety, security, disaster preparedness, and combating misinformation. Mr. Chávez also partnered with the California Department of Public Health to launch the first-ever WhatsApp bot at the state level in the United States, making state and national headlines, enabling millions of residents across California to receive authoritative and credible information about COVID-19 directly on WhatsApp, in both English and Spanish, and completely for free.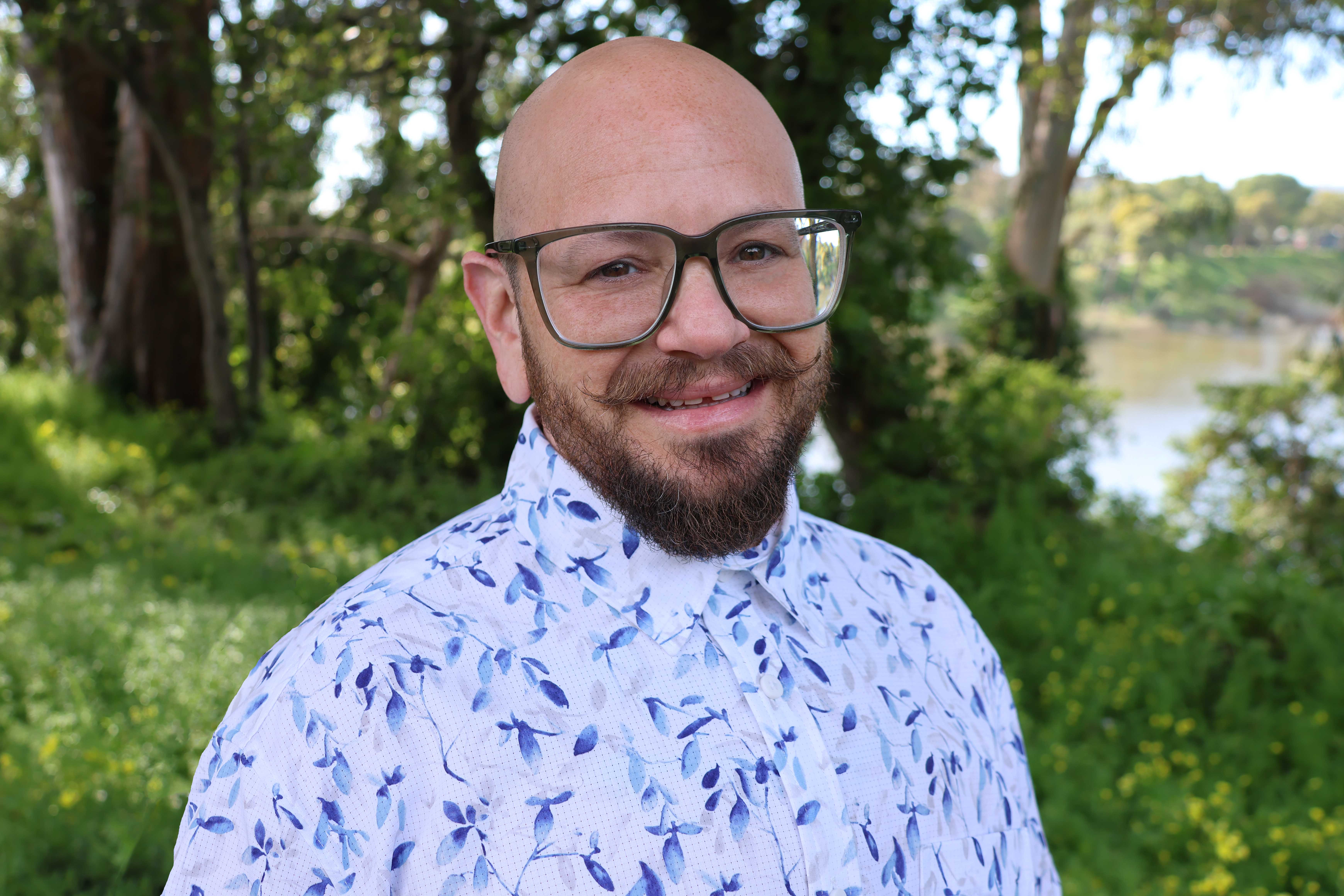 Adam Spickler
He/They
Cabrillo College Trustee
Adam Spickler was elected as a Cabrillo College Trustee for the County of Santa Cruz in 2018 and re-elected by a wide margin in 2022. He is the 2023 Cabrillo College Governing Board chair, and currently serves on the board's Legislative Advocacy and Name Exploration committees. Adam is also the first openly transgender man elected to public office in California. He is a former member of the California Democratic Party's Affirmative Action Committee and served three terms as Board President of Santa Cruz County's Diversity Center. Adam and his husband Scott live near the Harbor in Santa Cruz with their dogs, Penny and Juno.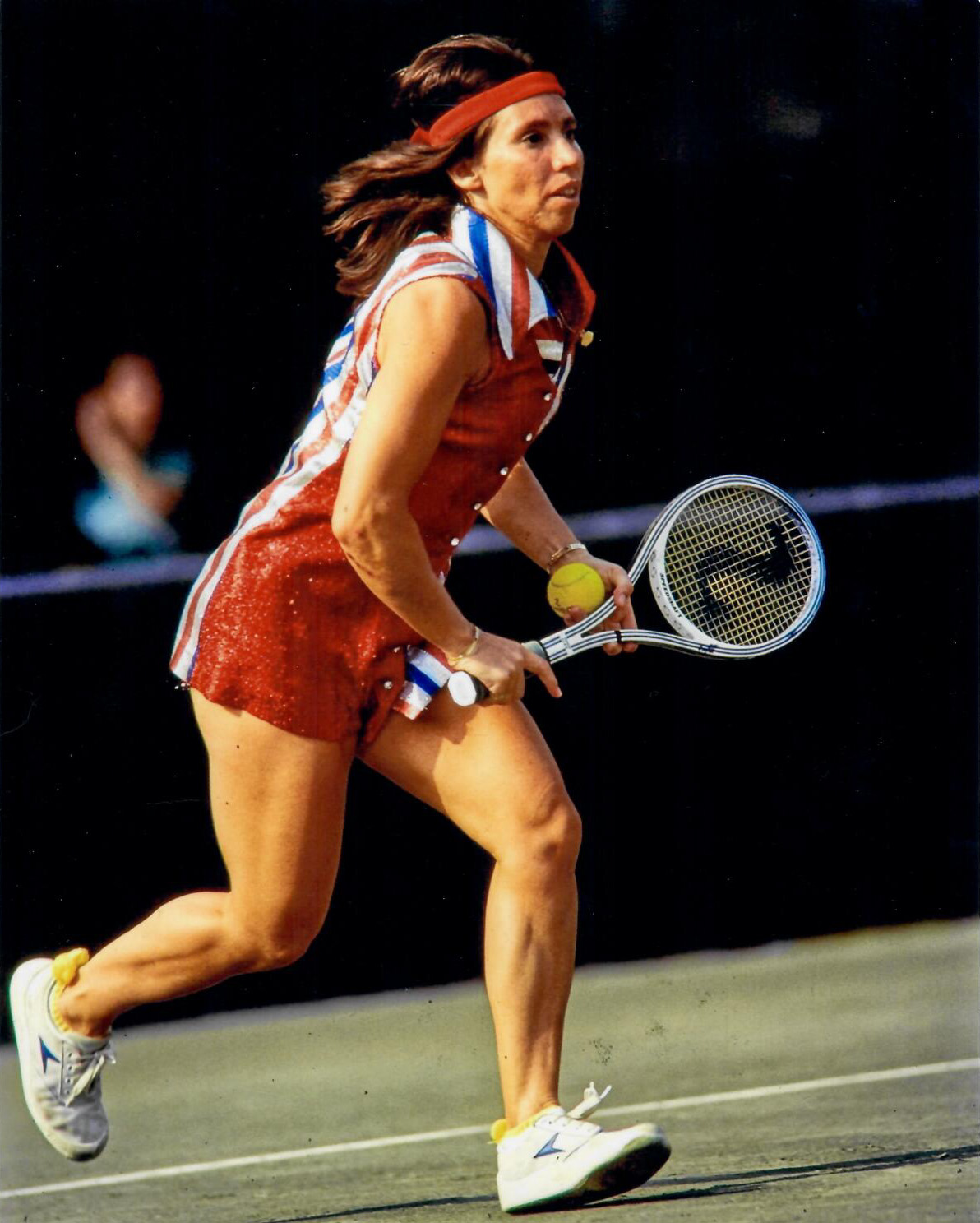 Rosie Casals
She/Her/Hers
WOMEN'S TENNIS ATHLETIC ACHIEVEMENT
Rosemary Casals was born and raised in San Francisco and learned to play tennis on the public courts at Golden Gate Park when she was about 8 years old. She rose to fame in the '60s and '70s entering the U.S. Women's Top 5 in 1964, where she remained for 11 consecutive years. She is a seven-time Wimbledon Doubles Champion winning five women's doubles with Billie Jean King and two mixed doubles titles with Ilie Nastase. Rosie also thrilled the crowds with her Teddy Tinling Sequence and velvet tennis dresses. Rosie established her sports promotion company Sportswoman Inc. in 1982 to organize and promote charity tennis events, corporate outings, clinics, and much more.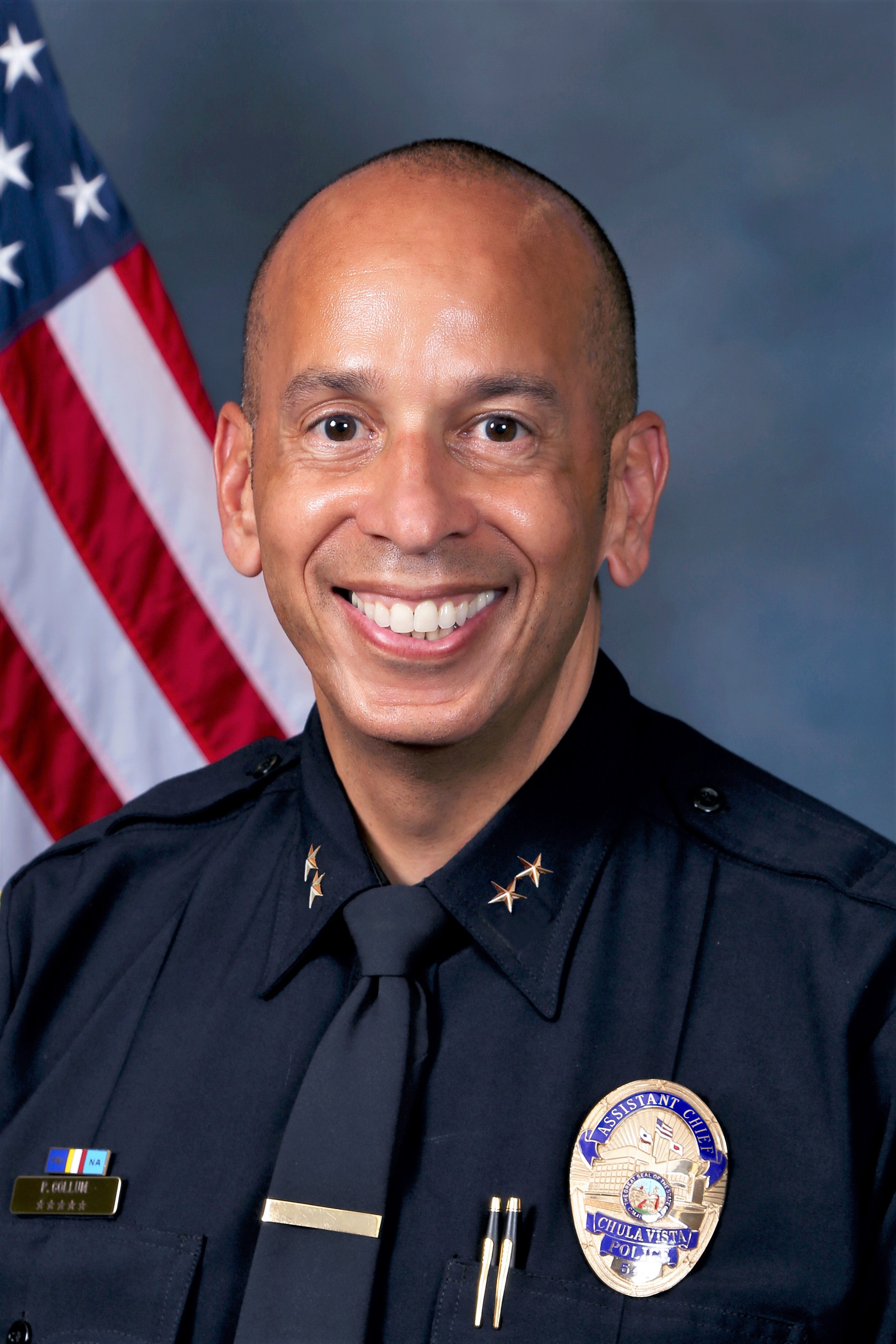 Phil Collum
He/Him/His
CITY OF CHULA VISTA POLICE DEPARTMENT
Assistant Police Chief Phil Collum is a 32-year veteran of law enforcement, second-in-command of the Chula Vista Police Department, and chair to the San Diego County Seconds-in-Command Committee. He is the highest-ranking openly LGBTQ+ law enforcement officer in San Diego County. Assistant Chief Collum was a trailblazer in his early career as the first openly gay male officer in the department. He is married to his husband and life-partner of nearly 15 years. In his spare time, he serves on the Board of Directors for Missiongathering Christian Church in San Diego, participates with a variety of social programs such as the Corazón de Vida Foundation, volunteers on a monthly basis to support orphanages in Tijuana, Mexico, and works to enhance police-community relationships with a variety of under-represented communities.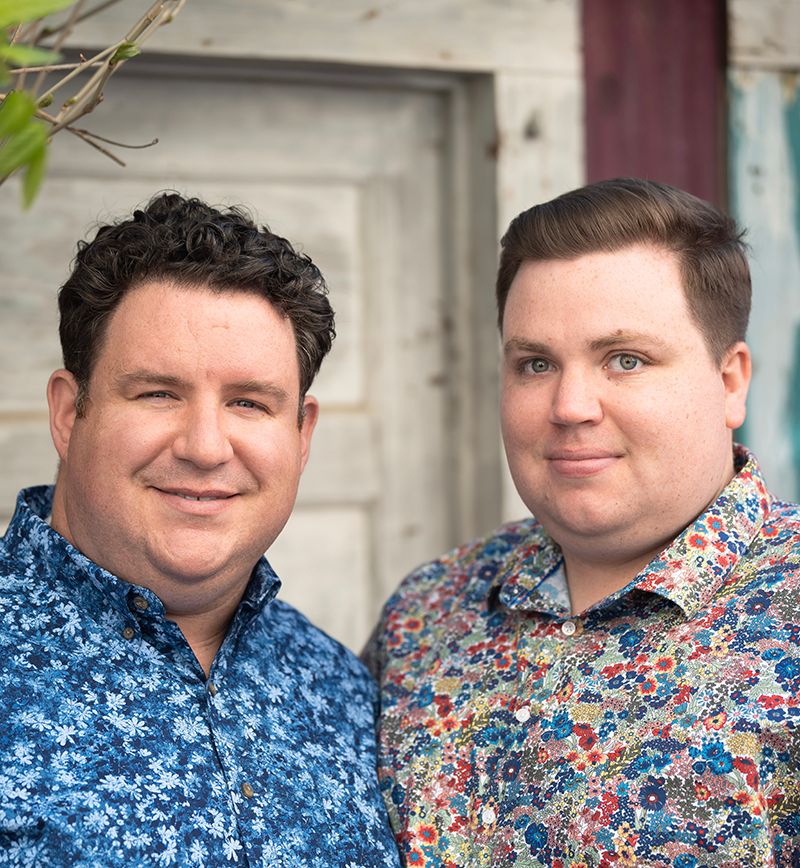 Martin (Marty) Kludjian, JR. and John Schinkel
He/Him/His
CITY OF FREMONT HUMAN RELATIONS COMMISSION AND SPECTRUM COMMUNITY SERVICES
John Schinkel and Marty Kludjian are both dedicated to promoting a more equitable and inclusive California. Marty Kludjian is currently serving as the Chair of the City of Fremont's Human Relations Commission, where he strives to prevent discrimination and ensure that the rights of all individuals and groups in Fremont are protected under the law. John is a lifelong California resident whose passion for LGBTQ+ advocacy started following the introduction, and later passing, of 2008's California Proposition 8, the ban on same-sex marriage later deemed unconstitutional by the Supreme Court of the United States. Following an amazing four years of building a life together, John and Marty will be exchanging their wedding vows this December. Together, the two look forward to a humble lifetime of service to the community they both love.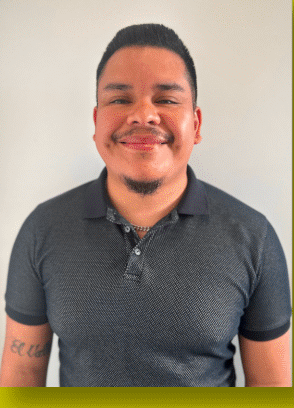 Kevin Al Perez
He/Him/His
SOMOS FAMILIA VALLE
Kevin Al Perez is a queer, brown Guatemalan born and raised in Sun Valley. Kevin's movement work began together with his mother who introduced Kevin to local community work that involved him in neighborhood council meetings, SEIU meetings, and PTA school advocacy work as a child. It is through these local involvement experiences that Kevin was empowered and encouraged to practice community organizing and strategizing for social change throughout his lifespan. Kevin works with Educare Foundation & serves in the Los Angeles Unified Human Relations Commission for diversity and equity. He hopes to create a safer valley for all our chosen families, queer the 818 as much as he can, and turn up for social justice. Kevin enjoys dancing, memes, smiling, and trying new foods.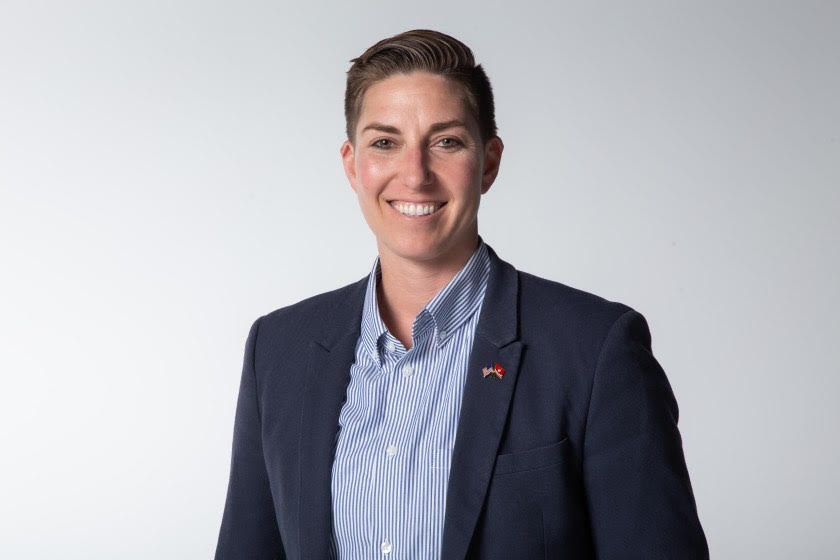 Janessa Goldbeck
She/Her/Hers
VET VOICE FOUNDATION
Janessa Goldbeck was born and raised in San Diego County and has built her career around creating a safer and more equitable world for all. She is the CEO of Vet Voice Foundation, a national nonprofit organization with over 1.5 million members. Led by veterans, VV Foundation mobilizes veterans and military families to have a voice in our democracy by providing them with the support, training, and tools to shape policy and impact outcomes in their communities. Janessa, a Marine Corps veteran, deployed overseas as a Combat Engineer Officer, managing engineering, logistics, and explosive ordinance disposal missions. She also served as a Uniformed Victim Advocate, providing care to service members who experienced sexual assault.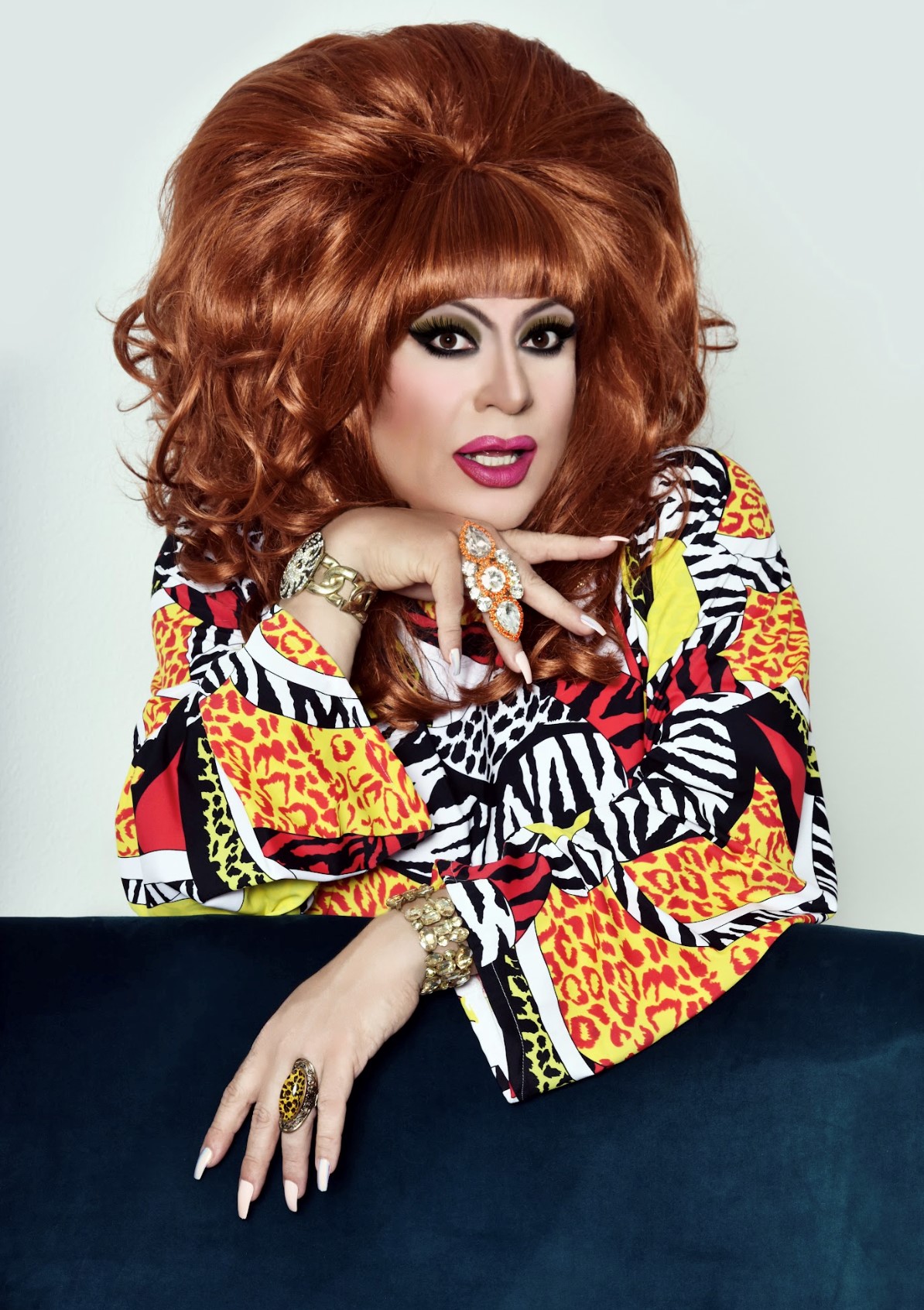 Heklina
She/Her/Hers
Oasis Nightclub Owner
Heklina was born in Minnesota before moving to Iceland in the 1980s where she found her famous drag character within the Icelandic volcano Hekla. Once arriving in San Francisco in the '90s, Hecklina quickly became a mother to many of the drag and LGBTQ+ communities. She launched her fabulous weekly drag event, "Mother" in 1996 (then called "Trannyshack"). The show was commonly hailed for throwing out the rulebook of what it meant to be a drag performer, featuring drag kings and queens alike, as well as faux queens. The beloved drag queen cultivated safe spaces for others to openly be themselves in a world so afraid of such a daring act. She will forever remain in our memories as the beacon of light she was. 
Valentina
She/Her/Hers
THE TREVOR PROJECT MEXICO
Born and raised in Bell, California, Valentina is a first generation Mexican-American who was taught to embrace both her Latinx culture as well as her creative endeavors. She began to study the visual arts in the fifth grade after getting into the LAUSD magnet program. She then continued her education at Hollywood High. The magnet programs allowed her to study a large range of performing arts, including dance, drama, and improv that ultimately helped prepare her for RuPaul's Drag Race, where she quickly become a fan-favorite contestant. She is slated to be the host of Drag Race Mexico. She actively prioritizes advancing queer rights in Latin America through her work with the Trevor Project MX and Gobierno De Jalisco. She has also made appearances in Rent: Live, In The Heights, as well as La Usurpadora, the Musical.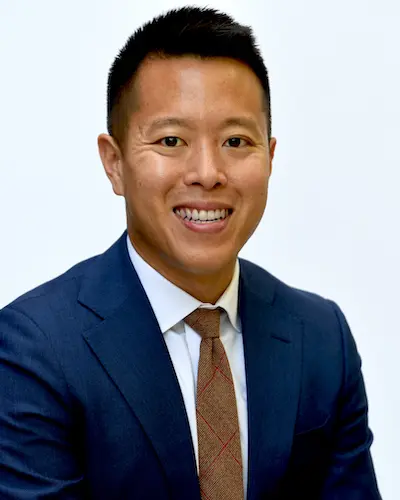 Tony Hoang
He/Him/His
EQUALITY CALIFORNIA
Tony Hoang is the Executive Director of Equality California and Silver State Equality, and a veteran of the LGBTQ+ equality movement. The son of Vietnam War refugees and the first person in his family to attend college, Tony is a proud first- generation immigrant who grew up understanding the marginalized intersections of sexuality, gender, race and immigration status. He serves the City of Los Angeles as a Commissioner on the Innovation and Performance Commission. He also sits on the boards of Equality Federation and DTLA Proud. He is a member of the Center for Asian Americans United For Self Empowerment (CAUSE) Leadership Network and the Pacific Council on International Policy and serves as a mentor for the USC Lambda LGBT Alumni Mentoring Program.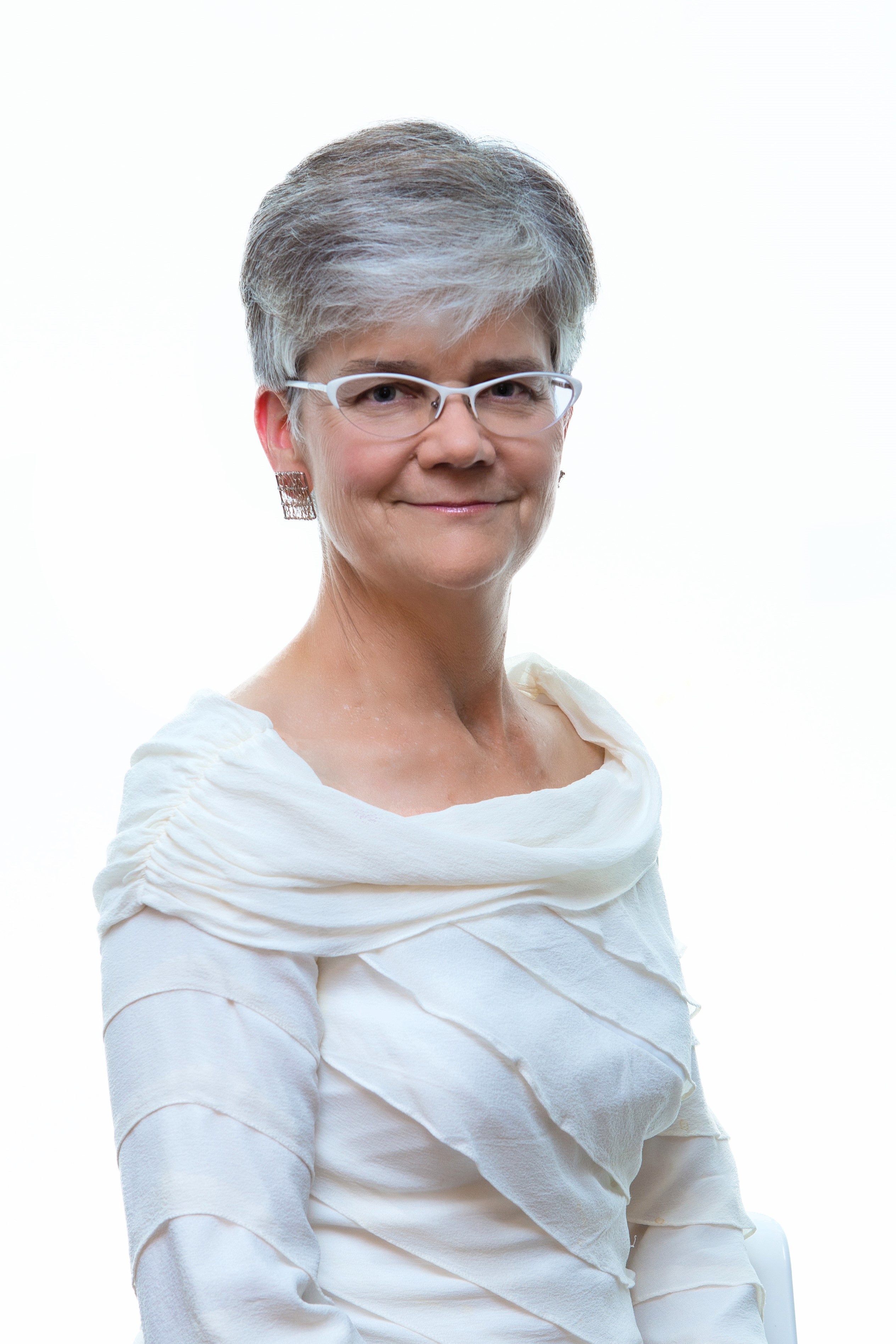 Sue Reynolds
She/Her/Hers
COMMUNITY HOUSINGWORKS
Sue Reynolds is a nationally recognized innovator and strategic leader in nonprofit affordable housing. Until retirement, she led the growth of nonprofit Community HousingWorks over the course of two decades. There, she created affordable apartments and life-changing resident communities for over 9,000 residents in San Diego and statewide. When she is not singing in the San Diego Women's Chorus or hanging out with her wife Allison, she serves on the board of Price Philanthropies, co-chairs the board of the San Diego LGBT Community Center, and is a Senior Strategy Advisor to the San Diego Eviction Prevention Collaborative. Sue was raised in Ohio and cut her professional teeth in New York City, where she obtained her Master's degree in Urban Planning from Columbia University. 
Sister Roma
She/Her/Hers
SISTER OF PERPETUAL INDULGENCE
For more than three decades, Sister Roma has been one of the most outspoken and globally recognized members of San Francisco's Sisters of Perpetual Indulgence. From fighting on the front lines in the war against HIV/AIDS to creating the Sisters' Stop The Violence campaign, to taking on social media giant Facebook as the creator of the #MyNamels movement Roma has dedicated more than half her life to community service, activism and fundraising. As an event producer and tireless volunteer, Roma has helped raise well over $1 million dollars for countless charities and LGBTQ organizations. She's just as comfortable walking red carpets and hosting big ticket galas as she is marching for human rights and serving holiday meals to our unhoused community.